James Walker 1825-1907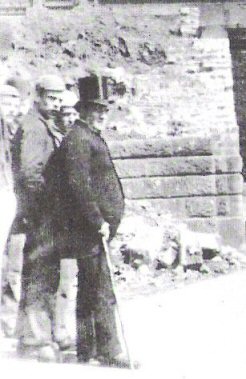 James Walker was a watch case maker who had learned his trade in Birmingham, came to Coventry in the mid 1840's and married a local girl before settling in the Butts.
After 10 years he had been sufficiently successful in his business, making both gold and silver cases, to be able to have a solid double fronted villa, 'Woodlands', built on Earlsdon Lane (now Earlsdon Avenue South) in 1855, and there he lived with his family for more than 50 years, until his death in 1907.
As an Anglican he took no active part in local church life, but he worked tirelessly throughout the years for the benfit of the local community. In politics he was a Gladstonian Liberal, and although he never stood for any office in local government, he was a staunch and active member of the Party, a founder member and secretary of the Earlsdon Liberal Association. In 1874 he led a deputation to the Rural Sanitary Authority to seek their help in the building of a sewage farm for the estate, and in 1882 was a prime mover in establishing Earlsdon's first school. Throughout his life he took a deep interest in local education, serving as chairman of the school Board for many years, regularly visiting the school and frequently presenting prizes to deserving pupils.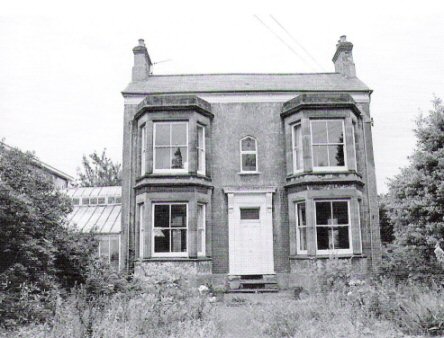 'Woodlands' shortly before demolition for redevelopment
His business was never extensive, at most he employed 3 men and three boys (Census 1881) but a man of altruistic, genial disposition, he epitomises the character of the local master watchmaker. When each of his two sons married, Walker handed over the business to them they having been apprenticed to their father as case makers, the gold case side to the eldest, Edwin who set up his home a few yards down the lane from his father, and the silver trade to Arthur, who settled just around the corner in Earlsdon Street. James' grave is in London Road Cemetery.
From Brown Boots in Earlsdon by Mary Montes