John Flinn's Cottages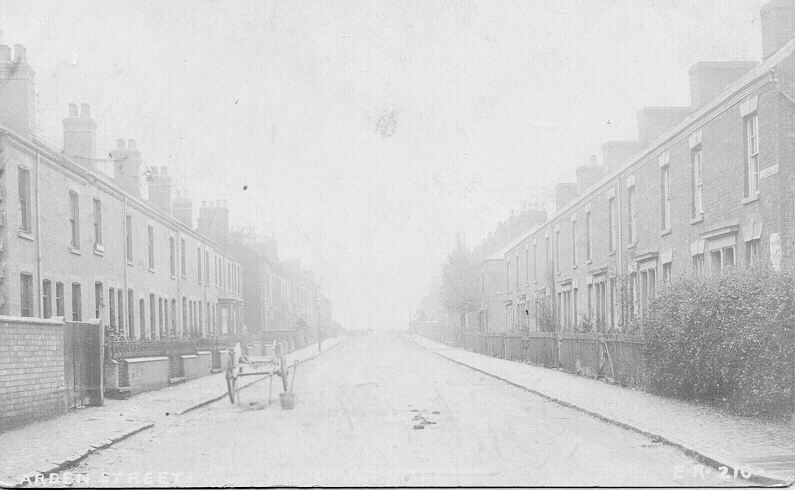 An early image of Arden Street showing Flinn's Cottages on the right. John Flinn was a watch manufacturer and one of the first inhabitants of the new estate, building Earlsdon House on Earsldon Street in 1852. At the same time, so that his workers were not faced with the necessity of commuting from the city each day, he bought a plot of land just around the corner in Arden Street, where he had a row of 13 tiny '2 up 2 down' cottages built for them . It seems probable that the cottages were 'tied' for Flinn's own employees with a very nominal rent if any, with surplus ones being let to allcomers for a more realistic rent.
When Flinn sold Earlsdon House to Joseph White he also sold the cottages. Sadly this row of Victorian houses was demolished and has recently been replaced by a development of flats.